Green Road Refill is a mobile retail store offers earth conscious products with the focus on reducing cape Cod's plastic footprint. We refill over 40 plant based soaps, shampoos, lotions and cleaning products sold by the weighed ounce. So not only are customers supporting the environment by purchasing fabulous eco friendly products but they're also reducing their plastic consumption one bottle at a time! Additionally, our mobile shop aims to introduce customers to many of the latest green alternatives in retail from stainless steel straws, and beeswax wraps to reusable produce bags and bamboo tooth brushes. Our mission is to expose and educate our community about how taking small steps to live greener life can make a big difference in the health of our planet.
How do I refill?
It's simple really - you can bring in one of your own used bottles from home - can be as big as laundry detergent gallon to a tiny perfume or lotion bottle or you can purchase one of our glass or aluminum containers when you get to Bettie Bus. We also have a donation basket free for the pickins - drop a bottle take a bottle - rinsed reused glass and plastic bottles all shapes and sizes!
1. Tare away! The First Step is to bring it to me your bottle to me (Jess) and I'll weigh the bottle (tare) before you fill it.
2. Pump it Up! Choose your product and fill your bottle.
3. Weigh and pay! Find me again - we'll pop your filled bottle on the scale once more, tally up $ per ounce, and then you pay - cash debit or credit.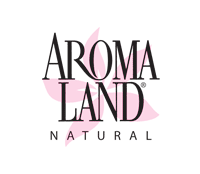 Hair
Shikai
Everyday Shampoo .75oz.
Everyday Conditioner .75oz.
Color Care Shampoo .75oz.
Tea Tree Shampoo .80oz.
Tea Tree Conditioner .80oz.
Aromaland
Unscented Shampoo .80oz.
Unscented Conditioner .80oz.
Beekman 1804
Clove & Peppercorn Shampoo .45oz.
Clove & Peppercorn Conditioner .45oz.
Bodywash
Shikai Coconut Body wash .80oz.
Shikai Yuzu Bodywash .80oz.
Aromaland Bubble and Body Wash .80oz.
Beekman - Clove & Peppercorn .45oz.
Better Life - Citrus mint .40oz.
Lotion
Alba Very Emollient .65oz.
EO French Lavender .80oz.
Better Life Citrus mint .50oz.
Better Life Clary Sage .50oz.
Shikai Coconut .80oz.
Hand Soap
ECOS Orange Blossom .30oz.
ECOS Lavender .30oz.
Paya .40oz.
Better Life - Citrus mint .40oz.

Dish Liquid Manual
Better Life Pomegranate .30oz
Better Life Lemon Mint .30oz.
ECOS Grapefruit .25oz.
​


Dish washer machine
ECOS Wave gel Free & Clear .25oz.
dropps lemon .30each 20 for $5
Laundry
ECOS Lavender .20oz.
ECOS Free & Clear .20oz.
ECOS Magnolia Lily .20oz.
Dropps lavender .40 each 20 for $7
Dropps free & clear .30 each 20 for $5
Better Life Home cleaners
All Purpose spray - Clary Sage .25oz.
All Purpose spray - unscented .25oz.
Floor Cleaner - all types .25oz.
Glass Cleaner .25oz.
Kitchen & Bath Scrub .25oz.
Tub & Tile Spray .25oz.
Wood Polish .25oz
Stainless Steel Cleaner .25oz.
Granite Cleaner .25oz.
Stain & Odor Eliminator .35oz.
Seasonal
Cape Cod Home Remedies Hand Hand Sanitizer 1.00oz
Beat it! Deet Free Bug spray 2.00oz.
Rocky Mountain SPF 50 sunblock 2.00oz.
​
Dr. Bronners 3 in One
Peppermint .65oz.
Almond .70oz.
Babymild .70oz.
We also carry many more zero waste and other Green Goods!
Buzzee Bees Wax Wraps - 4pack $27 - 3 pack $24
J.R. Liggetts Shampoo Bars - $8
Brush with Bamboo Tooth Brushes - $6.50
Uncle harry's Natural Tooth Paste - $8
Dental Lace silk and Vegan Floss - $10 Refills $9
Chargin Vally Deodorant - $13
Chargrin Vally Lip Balm - $6
Chargrin Vally Saves - $8.50
Pocasset Bar Soap - $7
Tarraza 's Soy Candles - votive $5 jar $20
doTerra Essential Oils - explore our doTerra page for more info
Bamboo Cotton Rounds $14
Glass Water Bottles 413
Wax Paper Snack Bags 6.50
Compost Bins $20 and Bags $6.50
​
Full Circle Wet Dry Mop - $25
Full Circle Broom - $25
Full Circle Scrub Brushes - variety $7-$9
Full Circle Dish Towels - $7
Full Circle Dust Pan Large - $15 Mini - $9
Full Circle Toilet Brush - $25
Reusable Produce Bags $3 - $7
Reusable "Pocket" Shopping Bags - $6
If You Care Recycled Tin Foil - $6.50
If You Care Recycled Trash Bags - $6.50
Earth Friendly Wax paper
Albatross Safety Razors - $29-$34
Stainless Steel Straws $2.25-$2.75
Cape cod Nail Co. 9 Free Nail Polish Mini - $6 Reg - $12
Nata Care Natural Feminine Products variety $3- $9
​
​
​